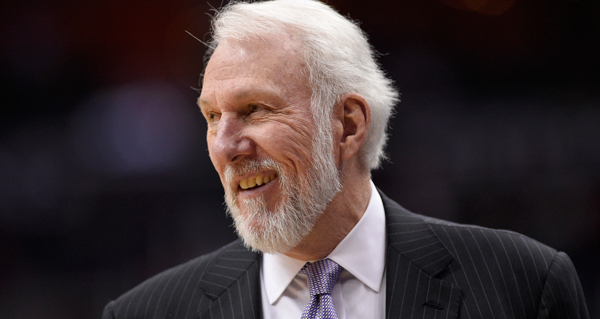 The Brooklyn Nets will begin their head coaching search now that they've been eliminated from the 2020 playoffs.
Sources tell ESPN's Jackie MacMullan that Sean Marks is seriously considering Jacque Vaughn for the job on a permanent basis. 
Kevin Durant and Kyrie Irving, however, are interested in a higher profile head coach such as Tyronn Lue or Gregg Popovich, according to sources. MacMullan indicates that both Lue and Popovich are among the candidates who have been linked to the opening. 
Marks has a prior working relationship with Popovich from their time together with the San Antonio Spurs. Popovich has been with the Spurs since 1994 first as general manager and then as head coach. Popovich suggested he would continue coaching in the 20-21 season following San Antonio's elimination from playoff contention in Orlando.