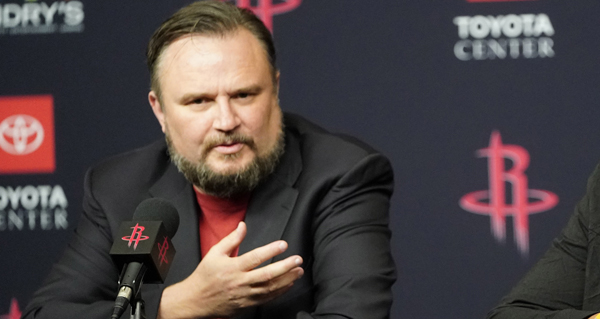 While Daryl Morey approached Tilman Fertitta about agreeing to an exit from the Houston Rockets with potential interest in something outside of basketball, sources tell Zach Lowe of ESPN that he would like to run another NBA front office in the future.
Morey served as general manager of the Rockets since 2007.
Morey managed to get multiple stars onto the Rockets without ever tanking, but he likely wouldn't be averse to taking a route similar to the one used by Sam Hinkie with the Philadelphia 76ers if he received a go-ahead from ownership.
Morey would likely receive interest in another front office job on the merits, but there is uncertainty around the NBA whether his Tweet in support of Hong Kong might make teams concerned about the fallout of hiring him.
The Philadelphia 76ers are one team with reported interest in the past on Morey.