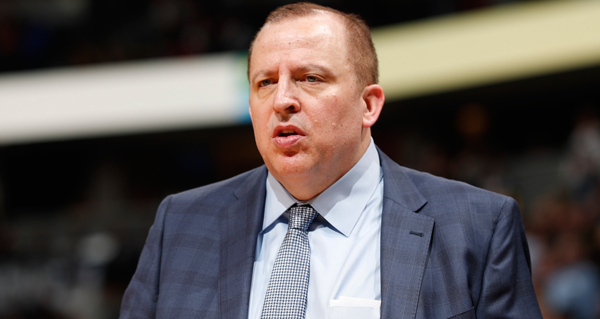 Tom Thibodeau told First Take that he's been visiting several NBA teams and studying the modern evolution of the league since getting fired as head coach during the 2018-19 season.
Thibodeau said that he's figuring out ways to combine load management with up-to-date sports science.
"My experience this past year in going around and visiting a number of different teams and seeing it — and it's been evolving this way for probably the last three or four years — there's different ways to manage practice. There's load management, there's sports scientists, there's situations in which your young guys are practicing a little bit more and your older vets are doing less and you're separating the two, and you're bringing them in toward the end of practice to do whatever needs to be done to prepare for that next game.
So I think utilizing all the resources that you now have, understanding how to use them, how to manage that, has become critical. I think player care, player wellness, those things are prioritized. I think the big thing is, what does it take to be successful in the playoffs?" said Thibodeau.
Thibodeau has been linked with the Knicks, Nets, and Rockets head coaching positions.
"They're just rumors an that's what it is. And this time of year, everything is on hold. Normally you would have some openings and right now there aren't any openings. So you don't want to speculate on what jobs could open."