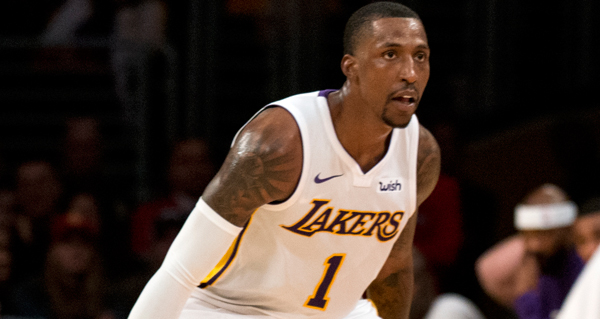 Kentavious Caldwell-Pope is expected to decline his $8.5 million player option for the 20-21 season with the Los Angeles Lakers, sources told Shams Charania of The Athletic.
While Caldwell-Pope and the Lakers will have significant mutual interest, there are expected to be some external suitors.
The Atlanta Hawks have cap space and could emerge with interest in Caldwell-Pope.
Caldwell-Pope first joined the Lakers during the 2017 offseason. The Lakers will have full Bird rights on Caldwell-Pope.