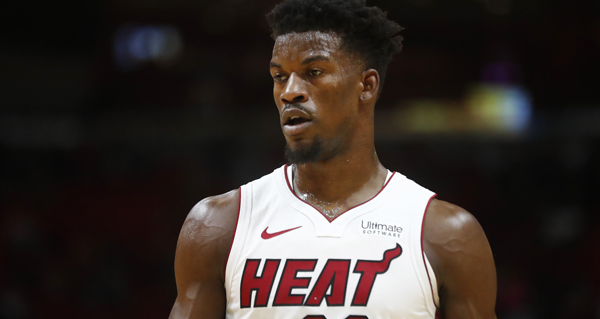 Jimmy Butler said that Udonis Haslem told him not to let the Miami Heat lose game 3 against the Milwaukee Bucks.
"He literally came to me and said, 'Do not let us lose this game. Win it.' And he came to me at about eight minutes in the third quarter. It was like: 'Hit the switch. Turn it on.' And for him to be in my corner like that — he's played with some greats, let's not get that wrong. But for him to have that confidence in me, it goes a long way," said Butler after the game.
Butler finished with 30 points, 7 rebounds, and 6 assists.
The Heat were down 12 to start the fourth quarter before outscoring the Bucks by 27 points, the highest point differential in a fourth quarter of a playoff game in the shot clock era. 
The Heat, up 3-0 in the series, are currently 7-0 in the playoffs.
Erik Spoelstra said that Butler's contributions go beyond scoring.
"It's not about his scoring. I'm sure everybody will look at the 30 points, but he only had three attempts in the first half. He does whatever's necessary to help your team have a chance to win, and that's on both ends of the court. So he'll read the game. He's not out there trying to score 50, but he knows that when their defense steps up, he's going to have to put the ball in the basket at times."