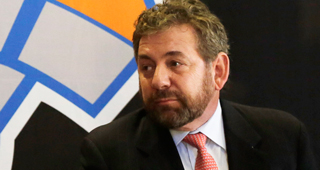 James Dolan and Charles Oakley were ordered to mediate their dispute over the telephone by a federal appeals court. 
The mediation, presided over by former New York State Supreme Court Justice Charles Ramos, will take place on March 31st.
The dispute between Dolan and Oakley began after Dolan ordered Oakley to be ejected by Madison Square Garden security during a game in 2017.
Oakley's civil suit against Dolan was thrown out on February 19th, though Oakley filed an appeal a day later. 
Adam Silver and Michael Jordan previously tried to intervene between the two.