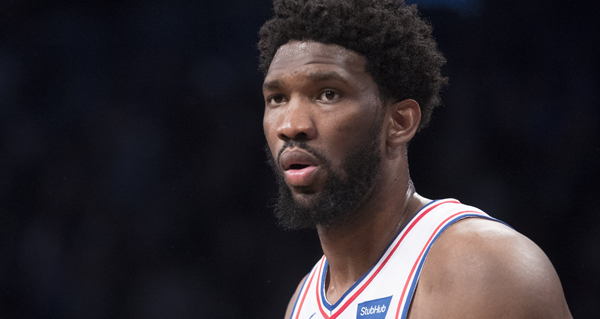 Joel Embiid addressed the Philadelphia 76ers' offensive struggles ahead of the Orlando restart, saying that the offense should run through him. 
"I know what I'm capable of, and I know what my teammates think of me. I know I'm capable of carrying the team, so it's all about me being assertive. If I feel like I'm not getting the ball, I just got to talk to them and do what I have to do. … I should never be in a position to complain about getting the ball, just because of who I am. I believe I can carry the team, and I believe being able to do that, I just got to take matters into my own hands," said Embiid.
The Sixers currently average 109.6 points per game, ranking 21st in the league.
Embiid also addressed his fit with Al Horford, saying that the duo needed to be surrounded by shooters.
"At times it could be better, but then again, everybody on the court has a job, and with that type of pairing you have to have shooters around. … Especially when you got two inside presence like me and Al. He can post up, I can post up, and then around you've got to be able to have guys that are willing to shoot and that are going to shoot the ball. I think that's what needs to happen but I don't think that's a problem."