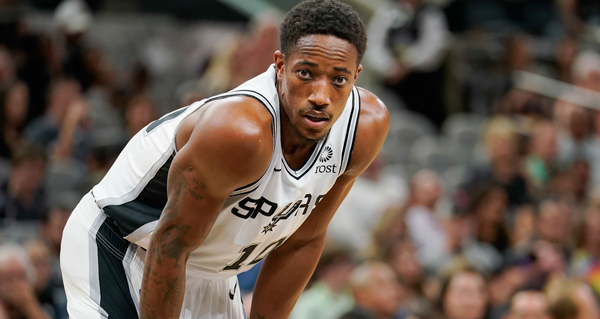 Shortly before the NBA suspended its season, Yahoo! Sports reported DeMar DeRozan intended to decline his $27.7 million player option for the 20-21 season with the San Antonio Spurs to become a free agent unless he were to sign an extension before then.
DeRozan was asked to assess the potential of his free agency with the NBA about to restart the 19-20 season.
"I haven't thought about it," DeRozan said. "With everything that's going on, it's hard to even know what tomorrow is going to bring, honestly. So, you've got to worry about the moment that you are in. I told myself that throughout this whole process, through everything, I am going to take it day by day. My goal here is to get these young guys ready, and get us ready, to go out there and be ready to play."
The salary cap is widely expected to decrease for the 20-21 season as the NBA faces a probable reduction in revenues.