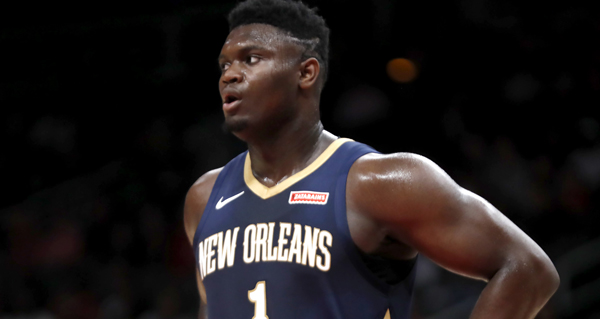 David Griffin praised the chemistry between Zion Williamson, Lonzo Ball, and Nicolo Melli as one of the keys to the New Orleans Pelicans offense.
"A big part of it is the chemistry you see with Lonzo and Zion. They have a special connection. I think Nicolo Melli getting more minutes, and him starting to become a key part of the rotation has been essential as well.
"Those three guys work incredibly well as a unit. Zion gives us another player who can create vertical thrust in the offense, and Lonzo can pick defenses apart with his passing," said Griffin.
Melli is shooting 39.1% from three since Williamson made his season debut.
"Melli, when there is that dive thrust (by Williamson) toward the rim, (Melli) is going to be pulling bigs away from the basket. He is absolutely essential when Zion's on the floor, from a spacing standpoint. When you see the relationship between those three growing, it just exponentially improves our team."
Griffin also gave an update on second-round pick Didi Louzada, who is currently playing in Australia's NBL.
"His development on a very veteran team that had the best record in their league the vast majority of the season, as a starter and defensive stopper, is exactly what we wanted. The future is very bright there as a potential three-and-D stopper who can guard multiple positions."